Welcome to Elevate youth, where students are elevated in their faith in Christ! This is an exciting ministry for students age 12 years old - 19 years old, with opportunities for growth in ministry gifts, such as music and drama. This is led by Pastor Jonathan Stafford, who has served the Williamston youth since September 2017. He, along with his wife, Regina Stafford, lead the youth in services, Bible study, and various Christian youth events.
Each week, we have a youth service on Sunday nights at 6 pm, over at the Family Life Building across the street from the church. The youth meet upstairs in the youth room, which provides a great place for worship and fun. This weekly service is a time of worship, games, anointed Bible teaching, and fellowship. Also, on Wednesday nights there are a variety of opportunities for discipleship for teenagers. Kids and teenagers are invited to be a part of girls' ministry, Royal Rangers (boys ministry), or the Elevate youth class taught by Pastor Jonathan or Mrs. Regina. These classes take place each Wednesday night at 7:30 pm in the Family Life Building across the street.
Recently, the Elevate youth went to Pigeon Forge, TN, to a Church of God youth conference called Shabbach. This was a special time of spiritual renewal, worship, and fun for our youth and volunteers-and a scenic ride for everybody as well!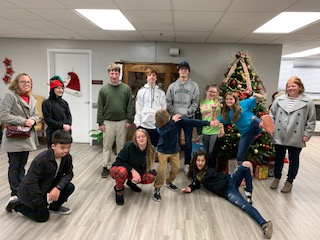 The Prison
The Palace
Go Beyond to Compassion
Go Beyond your Borders
Go Beyond Your Fears
Following Jesus Fully!